Bengaluru
이벤트 취소
With the health and safety of our customers, partners and broader community being our top priority, Microsoft has made the difficult decision to cancel the IoT in Action event taking place Wednesday, May 27, 2020 in Bengaluru.
Microsoft regrets any inconvenience this may cause. We will keep you updated about future IoT In Action events.
We thank you for your understanding. For any questions, please reach out to msiotreg@microsoft.com.
이벤트에 참석하시어 IoT 비즈니스 가치를 가속화 하십시오
Accelerate your IoT vision by participating in this IoT in Action event - whether you're a business or technical decision maker looking for specific skills and valuable insights from others' IoT experiences, or you want to connect with those that are building or ready to implement repeatable, out-of-the-box IoT solutions.
Sign up for this event if:
You have, or want to, implement connected devices in your business and need to learn how to best leverage the intelligent edge.
You run an IoT business or practice and want to fast-track your IoT vision, transformation, and profitability by building innovative, repeatable solutions across a wide spectrum of industries.
You create end-to-end IoT experiences and want the inside track on the entire IoT technology stack, from edge to cloud.
You build IoT hardware solutions and want to better manage the connected device lifecycle.
You're ready to gain actionable IoT insights, build future business partnerships, and unlock the transformative potential of intelligent edge and intelligent cloud solutions.
IoT in Action is your chance to build new experiences and drive rapid innovation in your business with the intelligent edge - together with Microsoft and their IoT Partner ecosystem. Register today and leverage this unique opportunity to connect with customers and partners from across the IoT ecosystem.
If you would like to showcase at IoT in Action as an event sponsor, click here to download the sponsorship prospectus.
Make sure to check back regularly as we add new speakers and agenda details.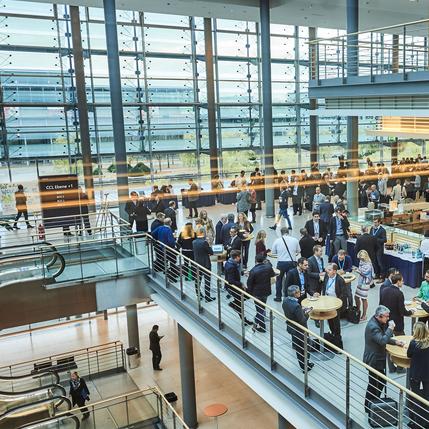 행사 일정
9:00AM - 10:00AM
Registration and Networking Breakfast
Arrive early to check-in and meet partners in the Solution Showcase
10:00AM - 10:35AM
Executive Keynote
How do you accelerate IoT and optimize opportunities to grow revenue and profitability? Success in IoT requires a mindset in innovation, in business model and in partnership. This session will share how Microsoft is enabling partners across the IoT value chain to design, build and scale repeatable IoT solutions from edge to cloud. ​
10:35AM - 11:10AM
Business Transformation in Action
Learn about the four stages of digital transformation which companies go through as they leverage the capabilities of the Intelligent Cloud and the Intelligent Edge. Learn how to develop profitable, sustainable and scalable business models in a variety of partnership and commercial scenarios. Learn how to save money for you and your customers, and how to monetize new opportunities.
11:10AM - 11:50AM
Architecting the Intelligent Edge to Create Scalable Repeatable Solutions
The Architectural Design Session (ADS) works hand in hand with our Business Model Workshop and in this session you will get a deep dive into the process and learn how to apply this methodology with your customers. Joined on stage with MSFT will be our partner architects to walk through exciting new solutions and illustrate how the ADS process has led to their successful development of repeatable IoT solutions built on Azure.
2:15PM - 3:00PM
Afternoon Networking Break
4:45PM - 6:00PM
Event Networking Reception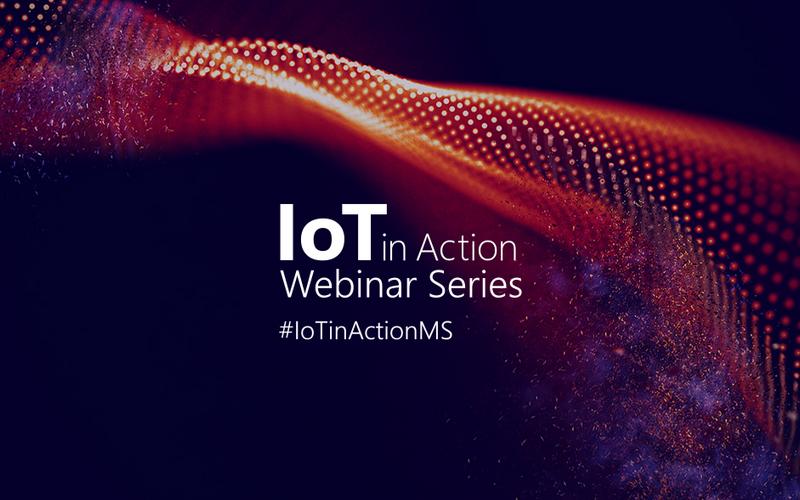 IoT in Action Webinars
IoT in Action Webinars는 수십억 달러 규모의 IoT 시장을 활용할 준비가 된 기업들을 위한 일련의 생중계 가상 이벤트입니다. 프로세스 효율성 향상과 더 나은 고객 경험 제공, 그리고 새로운 수익원 창출에 이르기까지, IoT 를 통해 새롭고 유용한 방식으로 비즈니스를 통합하는 방법을 웨비나를 통해 알아보세요.

더 알아보기