A world built with the intelligent edge
What is IoT in Action?
IoT in Action is your chance to build new IoT experiences and drive rapid innovation in your business with the intelligent edge – together with Microsoft and their IoT Partner ecosystem. Our first IoT in Action event took place in San Jose (2017), kicking off a worldwide movement that has grown to include thirty cities and over 17,500 attendees from around the world.
Register now and learn how to leverage this unique event program to accelerate your IoT vision. Whether you're a discrete manufacturer looking to implement an out-of-the-box solution for internal consumption, or a device builder or system integrator with a vision to transform your company by building scalable, repeatable IoT solutions for your customers, IoT In Action is the next step you've been looking for.
Don't miss this important opportunity to connect with customers and partners from across the IoT ecosystem.
Capitalize on the IoT growth opportunity
IoT is picking up speed as companies and individuals realize its potential for driving both opportunity and revenue. A Microsoft survey found that 85% of decision makers have adopted IoT – and businesses adopting it believe they will see a 30% ROI on their IoT projects going forward.
With this fast-growing market expected to reach $520B by 2021, now is the time to get into the same room as other IoT innovators, industry experts and key Microsoft partners. Sign up for an upcoming event to explore some of the enhanced Microsoft IoT offerings, as well as IoT best practices for accelerating time to market, developing and selling repeatable solutions across industries, and simplifying development and implementation of an internal IoT solution.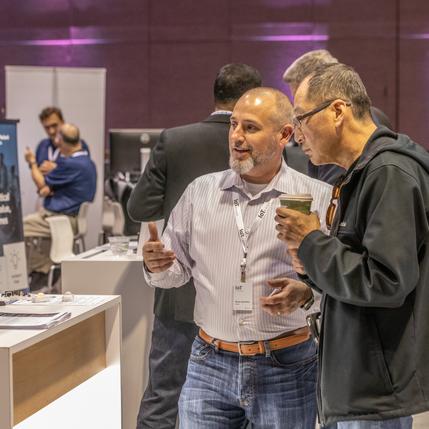 Azure IoT Co-Sell Solutions 2020 Interactive Guide
Many partners and customers have started to transform their businesses, leveraging data from IoT solutions to enhance their customers' experiences, become more efficient or grow new revenue streams. This booklet showcases a variety of solutions available and allows you to see some of the customers that are leveraging these solutions today.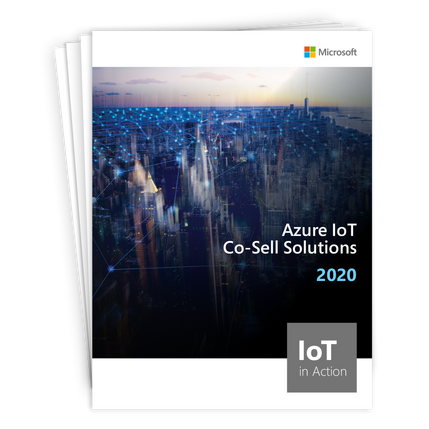 Explore the online virtual learning experience
It's no question that IoT creates tremendous business opportunities. But in today's world, there is a whole new set of challenges and questions shaping our priorities. These IoT in Action online resources showcase how other companies are thinking about IoT across different industries, use cases, and business needs. Start learning and forming new partnerships that can help you achieve more with the right technology.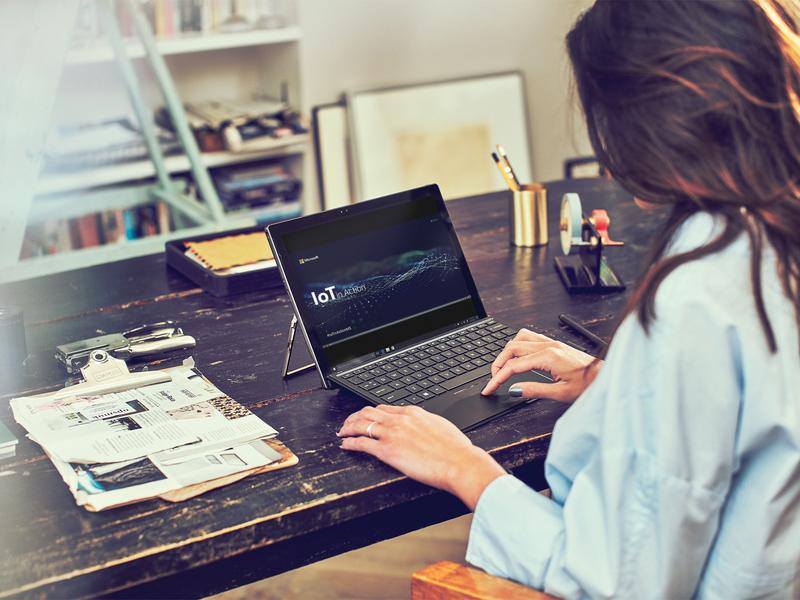 Create co-sell opportunities through sponsorship
Over one hundred partners participated in this sponsorship program last year, leveraging the IoT in Action Solution Showcase to create profitable connections with customers and partners. Download the sponsorship prospectus and application to learn more about the program benefits.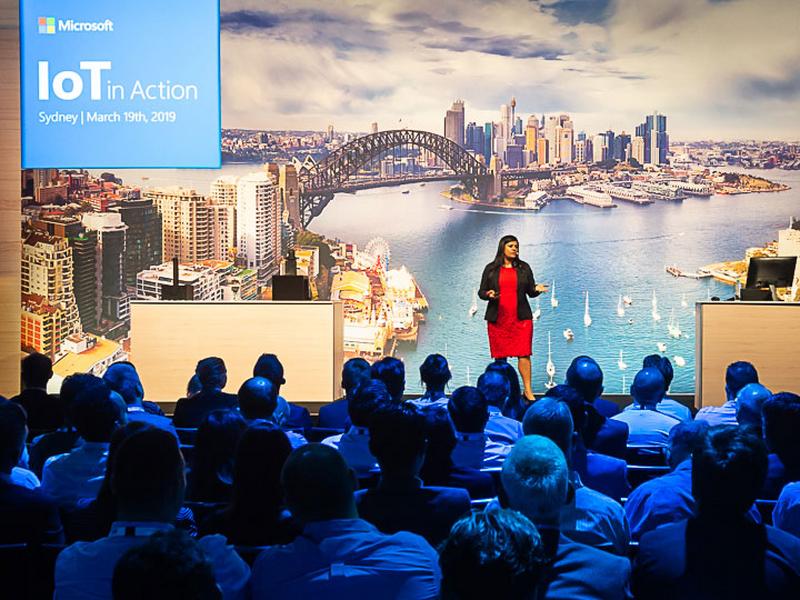 Download the IoT in Action Events mobile app
The IoT in Action Events mobile app serves as a companion to amplify your experience before, during, and after each conference you choose to attend. This companion mobile app provides key event details, ticket and notification information for registrants, and notifications for registrants and app users that will supplement attending an IoT in Action event.
Users can stay up-to-date with events they have registered for and learn more about Matchmaking opportunities at events they are attending. Stay connected and engaged with IoT in Action events mobile app to build new IoT experiences and drive rapid innovation in your business with the intelligent edge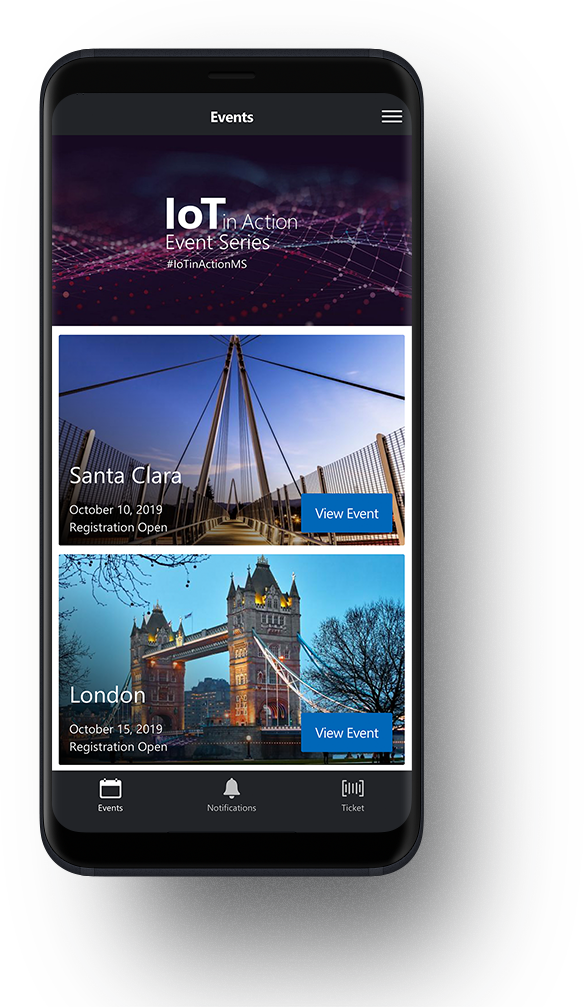 Amazing experience, connecting, engaging and learning.

Sydney Event Attendee
The Matchmaking experience was a powerful way to meet, network, and build relationships.

Nuremberg Event Attendee
Great to hear from speakers and understand the capability of IoT Edge and IoT Hub.

Santa Clara Event Attendee